________________________



September is Big Brothers Big Sisters Month!




For over 80 years, the Big Brothers Big Sisters program has made a difference in the lives of young people by providing a friend where one is needed.

We are honored to work with Big Brothers Big Sisters of Winnipeg as a marketing partner, volunteer and supporter.

Even though September is almost over, you can still get involved. If you don't think you have enough time to be a BIG, try out the

In School Mentoring Program

or one of the many other programs they run for children.

You can make a BIG difference in the life of a child in only a couple hours a week!

For more information visit, www.bigwinnipeg.com.

_________________________



Forward to a Friend







Know someone who might be interested in receiving our monthly e-news, or our quarterly e-zine? Pass it on!



_________________________

Contact Info


Dubyts Communications
201-301 Nassau St.N.
Wpg, MB R3L 2J5
Ph: 204-475-3307
Fax: 204-487-7249
info@dubytscom.com
www.dubytscom.com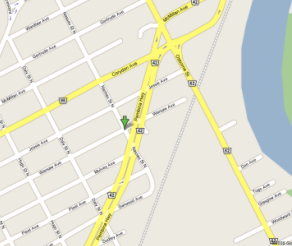 Click on map for larger view.


-
Good Grief -

Charles Shultz (1922-2000) was a master cartoonist. He was also a man who knew what he wanted. His early comics were rejected time and again, but that didn't stop him from sticking with what he loved. Finally, on October 2, 1950, the

Peanuts

comic strip made its first appearance.

Now, this isn't a biography on Charles Shultz or the

Peanuts

strip but we can learn a few things by examining both.

Shultz's most famous strip was the one shown above. No matter how hard Charlie Brown tried, no matter how hard he focused on kicking the football - he never succeeded - landing flat on his back every single time. Now, take another look at the strip. If you see it from a different perspective, Lucy has incredible focus. She knows exactly what she wants and succeeds time after time in her quest to humiliate poor ole' Charlie Brown with absolutely no remorse.

And while this famous comic strip is fiction and has no factual or even symbolic basis, the success of Charles Shultz, and his focus on creating only one GREAT comic strip, is something we can take a lesson from.

FOCUS! If you try to be all things to all people you'll end up not doing anything really well, but if you focus on what you do well and produce exceptional work, your efforts will not go unrewarded.





Speaking of Focus, there's still time to register for the QNET Excellence Conference on, October 1st!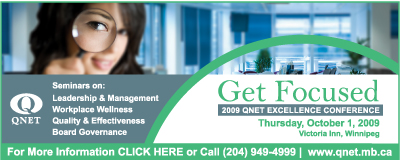 We had the pleasure of working with QNET for the third year in a row on the development of their Annual Conference materials and this year's theme is "Get Focused."
The conference promises to be one of the best ever, with Keynote speaker, Dr. JP Pawliw-Fry, Leadership & Performance Expert. Click on the image above for more information and to register or call 949-4999.