________________________



Invest where it
matters to you




When it comes time to invest money there are many factors that come into play, but when it comes to investing your time in a volunteer capacity follow your heart. Where do you get the most personal satisfaction? What makes you feel good?

At Dubyts Com., we volunteer for a number of charitable organizations, including: Big Brothers Big Sisters of Winnipeg, the MS Society, Society of Manitoban's with Disabilities and the Canadian Cancer Society. All incredibly worthwhile charities.

A non-profit organization we support in a variety of ways is the Women Business Owners of Manitoba. The President of Dubyts Com. is in fact the President of the Women Business Owners of Manitoba (WBOM) and the investment of time working in and on this organization is significant but extremely worthwhile. The WBOM provides women in business with support and mentorship and is becoming one of the fastest growing business networking groups in the city.

Wherever you donate your time, make sure it means something to you because if it's near and dear to your heart, the rewards you get in return will far outweigh your efforts.

_________________________



Idea Zone







Watch your mailbox for the Fall edition of the Idea Zone.

Thank you to everyone for their feedback on our new magazine. We will announce the winner of the $50 Keg gift card in this upcoming issue.


_________________________



Forward to a Friend







Know someone who might be interested in receiving our monthly e-news, or our quarterly e-zine? Pass it on!



_________________________

Contact Info


Dubyts Communications
201-301 Nassau St.N.
Wpg, MB R3L 2J5
Ph: 204-475-3307
Fax: 204-487-7249
info@dubytscom.com
www.dubytscom.com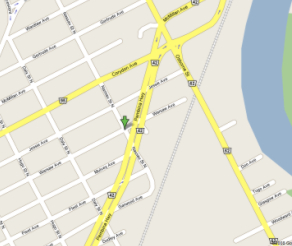 Click on map for larger view.


-
Invest in high yield tactics -

When it comes to investing in marketing, take a lesson from the stock market. Invest in the high yielding stocks. But how do you know which tactics will yield the best return?

Pull out your marketing score card and see what's worked in the past. Look at your successful competitors. What's working for them? Check out what's going on in different geographic markets within the same industry. Any new trends taking off? Take a good hard look at your customers. Who are your best and most profitable customers? How did you get them? What do they read? How much time do they spend on the net? How do they get to work? Do they tweet? Do they shop at Safeway, Sobeys or Superstore?

The questions could go on and on and on. The idea is to develop a knowledge base of information about your clients, prospects and the marketing tactics typically employed to engage these folks.

I was listening to a debate between an avid proponent of social marketing and someone who felt it was a waste of time for their business. Who's right? Well it depends on so many factors the answer isn't black and white. What you need to remember is if your customers aren't reading the magazine you advertise in, it'll yield low margins
If your customers search online directories before pulling out the big yellow book, scrap the print ad or maybe go smaller and invest in online directories. If very few of your clients and prospects have a Facebook page or Tweet, then invest the appropriate amount of time and money marketing with these tactics. BUT, be sure to revisit tactics on a regular basis, especially new media tactics because one minutes its hot the next its not and visa versa.

Figuring out the right mix of high yielding marketing tactics is a little like building a high yielding stock portfolio. It takes research, time and constant care. But it can be done, even in uncertain times.




-

Harwood invests in high yield tactic -

A picture is worth a 1000 words, especially in an industry like construction and renovations, where you actually live within the end product for years to come. So before you choose a construction
company you do your homework, check references, looking at photos and ask around.

For the construction companies, the days of hauling around a photo album and testimonial letters are long gone. Websites are the perfect medium for showcasing full-color images and client feedback, quickly, efficiently and to geographically dispersed markets. So the investment in a high-end, visually engaging website was a no-brainer for owner Wayne Sage of Harwood Design Builders.

The new Harwood website, designed and coded by the Dubyts Team, includes lots of project pictures and customer testimonials. Together they're a powerful way to build trust and prove Harwood can deliver the goods.

The Harwood site promises to be a high yielding tactic with big ROI. We're told it's already getting results! Check it out for yourself at www.hardwoodbuilders.com.