D Com, is proud to work alongside the professionals of World Elder Abuse Day. WEAAD involves activities to bring greater recognition of mistreatment of older adults wherever they live throughout the world, and to highlight the need for appropriate action.
Fore more information about WEAAD
visit their website
(created by us) and consider helping raise awareness of the abuse of older adults around the world on June 15th.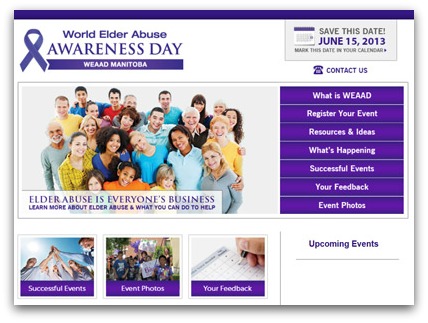 Get your staff to wear purple, hold an awareness walk or just pass on WEAAD's url to help spread the word. You can register your events on the website and order balloons, brochures and more to help raise awareness for this issue.
Below is a photo of some of the materials we've helped them create including, balloons, rack card holders, posters, stickers, tattoos, kids activity sheets, credit card magnifiers, jar openers and more!