Welcome Geraldine!



We are pleased to welcome Geraldine de Torres Lim to Dubyts Communications as our cracker jack web programmer and designer.

Geraldine knows her way around code and design - a very tough combination to find - but we finally found her!

Welcome to the Dubyts Team Geraldine!

________________________

Some Good Stuff FREE!
________________________

TOP 10 Marketing
Tips for 2009
Newsletter Signup
Newsletter Archive
________________________



Social Marketing Mahem







Not sure if the whole social marketing thing is for you? Do you need a facebook page? What about twitter, Linked in, MySpace, etc., etc., etc.

What ever you do, don't put meatballs on your sundae. Find out if you should be in this space and to what extent. Give us a call and we'll help you make sense of it all.

_________________________

Contact Info


Dubyts Communications
201-301 Nassau St.N.
Wpg, MB R3L 2J5
Ph: 204-475-3307
Fax: 204-487-7249
info@dubytscom.com
www.dubytscom.com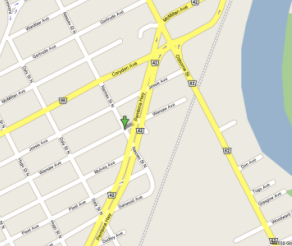 Click on map for larger view.

_________________________

Forward to a Friend





If you know someone who might be interested in receiving our e-news please forward it on.

Thanks,
Christine




-


If it looks like a duck and it walks like a duck . . .



hmmmmm, I'm fairly certain most people can finish this statement without really thinking about it. But we don't really consider HOW we know how to finish this sentence. We just know that, "If it looks like a duck and it walks like a duck then it must be a duck!" Someone might have said it to us once, maybe twice, but it stuck because it made total sense.

This is a great illustration of what your marketing and design should achieve. You should strive to ensure your marketing:
- is intuitive
- makes sense
- the graphics should enhance the message and visa versa

Ideally you want the person looking at your logo or website or brochure, even your biz cards, to say, "Of course, what else would it be? This makes perfect sense."

Here are a couple of grade school examples to drive the point home:
- It wouldn't be very intuitive for a company named

Yellow Duc

k

Graphics

to create a logo with pastel pink duck.
-

Sunny Day Kids Kamp

would surely have more luck attracting clients with bright primary colors like yellow, red, green and blue vs staid and stodgy colors like navy, gray and taupe
- The HE men of,

The Real Man's Iron Gym,

would suffer a serious disconnect if the font on the outdoor sign was a frilly pink script.

These examples might seem a little goofy but it's amazing what you get in your mail box these days!

Good marketing, communications and design are the product of a methodology and process that answer some fundamental questions to discover everything from basic demographics to what influences purchase, how they purchase, when they purchase, etc., etc., etc.

If you're looking for that

"Aha!"

of a great communications piece you know who to call. ; )




-



Congratulations Deb Dawson-Dunn! -

Congratulations to Deb Dawson-Dunn of Get It Dunn! Get it Dunn is a treasured client and we are extremely proud to offer our congratulations to Deb on being named, Woman Entrepreneur of the Year in the Emerging Business Category. The awards are hosted annually by the Women Business Owners of Manitoba!

-

Slic Chics the sequel -


You might recall our last newsletter when we introduced you to one of our newest clients, Slic Chics Boutique. Well, Debra Laurin, owner of Slic Chics successfully launched her boutique in April and is open for business at, 845 Henderson Highway in

Winnipeg.

We are proud to have assisted Debra with a direct mail campaign that brought out 1000's of customers to her weekend grand opening. We also worked with her on her website design and production, grand opening collaterals, e-news, gift certificates, postcards and more!

Check out Slic Chics online at

www.SlicChics.com

and make sure you stop by her shop at

845 Henderson Highway

to get some of the hottest new and consignment clothes in the city