________________________



The BIG Impact of Quiet Leadership
EVERYBODY WELCOME!




If you're looking to be inspired register for a dinner and keynote address by Diana Swain, Gemini Winner for Best News Anchor.

Wednesday, Feb. 3-2010
Caboto Centre
5:00 pm to 8:00 pm

For more information call 775-7981 or visit www.wbom.ca.

_________________________



Forward to a Friend







Know someone who might be interested in receiving our monthly e-news, or our quarterly e-zine? Pass it on!



_________________________

Contact Info


Dubyts Communications Inc.
201-301 Nassau St.N.
Wpg, MB R3L 2J5
Ph: 204-475-3307
Fax: 204-487-7249
info@dubytscom.com
www.dubytscom.com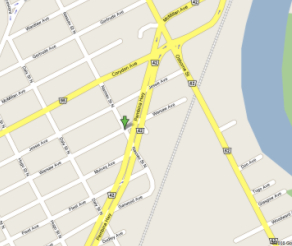 Click on map for larger view.


-
The magic of sponsorship -

Requests for sponsorship are escalating to new levels as nonprofits and charitable organizations strive to raise funds for their cause.

Should you invest in a sponsorship?

Before you decide to sponsor a golf tournament, speaker, the wine at an event, VIP room, an awards reception, educational program, banners, badge holders, audio visual equipment, display computers, tote bags, shuttle buses, napkins or drink cups, you need to set clear, measurable goals. Do you want to enhance your image, drive sales, get positive publicity, increase awareness, be a good corporate citizen, enhance consumer/business relations or differentiate yourself from competitors? Identify primary and secondary goals then consider whether sponsorship is a good fit to achieve them.

If you do sign on the sponsorship dotted line. Make sure to customize your sponsorship to engage people with your brand. If you're a telecom company set-up a recharging station at a trade show so delegates can recharge dead cell/pda batteries on the spot. If you're a water supplier, provide bottled water to delegates or golfers. Get creative and work with the nonprofit / charity to customize a sponsorship so it gets people to interact with your brand. This will help you connect with specifically targeted niche markets without any waste. It's also an effective complement to other marketing programs and, like magic, can have a dramatic influence on customer relations.

Unlike the immediacy of magic, however, the results of a sponsorship may take time. But the feel good of helping children, or women, or disabled, or the many other good causes out there does give you an immediate magical thrill.

We've worked on both sides of this equation developing creative sponsorships for nonprofits and charities. We've also consulted with businesses who question whether sponsorship can fit into their marketing plan. Need more information on the magic of sponsorship? Give us a call.




-

Bowl for Kids Sake for Goodness Sake! -


Big Brothers Big Sisters of Winnipeg is our favorite Children's charity and each year we donate our time and expertise to help them market their annual Bowl for Kids Sake charity event.

This year the event is:


Saturday, February 27, 2010

Academy Uptown Bowling Lanes
392 Academy Road

Bowling times from 11:00 a.m. - 4:00 p.m.

We challenge all our customers, suppliers and friends to get a team together, lace up your funny looking bowling shoes and join us in this fun filled afternoon. You can help raise funds for this incredible organization who

believes in the life changing impact a mentor can have on a child.



For more information go to www.bigwinnipeg.com or call 988-9200!