________________________



Congratulations Harwood Design Builders!




Congratulations to Wayne Sage of Harwood Design Builders who is a finalist in the Kitchen Renovation Category in the Canadian Home Builders Association (CHBA) National SAM Awards.

The CHBA National SAM Awards celebrate excellence in new homes and renovation design, innovative technology and construction techniques across Canada.

The winners will be named at the Association's 67th National Conference on March 6, 2010 in Victoria, British Columbia.

Click here to download the Press Release and before and after photos of Harwood's "Finalist" submission.

NOTE: Harwood won a Gold award for the same Kitchen Renovation at the Manitoba Home Builders Association (MHBA) awards ceremony in November 2009.

_________________________



Forward to a Friend







Know someone who might be interested in receiving our monthly e-news, or our quarterly e-zine? Pass it on!



_________________________

Contact Info


Dubyts Communications
201-301 Nassau St.N.
Wpg, MB R3L 2J5
Ph: 204-475-3307
Fax: 204-487-7249
info@dubytscom.com
www.dubytscom.com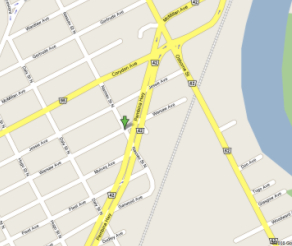 Click on map for larger view.


-
Marketing Outlook 2010 -

The next decade is about to begin and it's an exciting time for those who thrive on the challenge of change. Here are the top three things the Dubyts Com. team predicts are going to evolve in the marketing world going forward . . .

1. Out with the old and in with the new: Traditional broadcast media (tv, print, radio, etc.) will continue to lose ground to evolving peer-to-peer (P2P) social marketing tactics. No big surprise here. What's important to take away from this is the "HOW" of effectively leveraging sites like facebook, twitter and Linkedin.
- Referrals Reign: Work at earning and getting referrals via your social networks - a single tweet can take you all the way to Oprah!
- Create Customer Evangelists: Leverage social media by creating advocates, or as we call them, evangelists, who actively promote and recommend your brand.
- P2P Marketing Best Served Hot: Treat your evangelists like stars and give them ammo so they have something hot, new and exciting to talk about.
- It's Better to Give than Receive - Use your P2P tactics to provide something of value - info, apps or tools. Giving something of value helps build trust and forge relationships.

2. Mobile Gets Mobile: We assisted a client seven years ago research and market a mobile marketing channel in Europe. At that time there were more mobile subscriptions in Europe than there were people. (meaning some people held two mobile devices) Well, we're finally catching up here in North America. Mobile marketing is a tactic that is starting to become viable in new media and integrated marketing campaigns for a number of reasons. Here are a few:
- Excellent Branding Opportunity
- Highly Precise... Personal, Local, Immediate
- Ties the mobile Channel to In-Store Experiences
- Maximizes "Impulse Buying" Behavior
- Highly Measurable
- Growing user consent
Keep your eye on this moving target in 2010.

3. Working Websites: The days of the "strictly pretty" website are going, going, gone. We've been witness to many B2B and B2C sites being developed and redeveloped to be pretty but with purpose. Content value, apps, tools, free resources, peer-to-peer (P2P) interaction, etc., etc. You can expect to see more of this into 2010 as businesses catch on to the fact that people don't want to be "talked at" anymore they want to be "talked with."

As you can see the trend is moving away from the traditional world to the digital world and at Dubyts Communications we're moving right along with it. Ask us about setting up a website that's

pretty with purpose

. Find out how you can integrate your social marketing tactics with your other mediums AND we're not sitting around when it comes to the .mobi websites, ads or apps. If you think this might be a fit for you give us a call.

Digital marketing continues to move at light speed so buckle up your chin strap and get ready for a wild ride into the next decade.




-

Hot Ice Connection -



If you play hockey, ringette or any other ice sport in Manitoba you know how difficult it is to find ice for practice and games. You have to be passionate about the game if you're willing to bundle up and play at 12:30 am, on a Wednesday night, at an outdoor rink in rural Manitoba and then get up for work the next morning.

FINALLY there's a solution! A place you can go to buy and sell ice times quickly and efficiently, www.IceTraders.com

We have been working collaboratively with Corectech Business Systems Inc., to design and develop a database driven web service that enables coaches and arena managers to connect with each other to buy and sell ice times. We assisted with the initial site architecture, the website design, ad design as well as print and electronic marketing materials for promotional purposes.

So, if you're looking for ice times, or looking to sell ice, visit www.IceTraders.com - They're your online ice time connection.