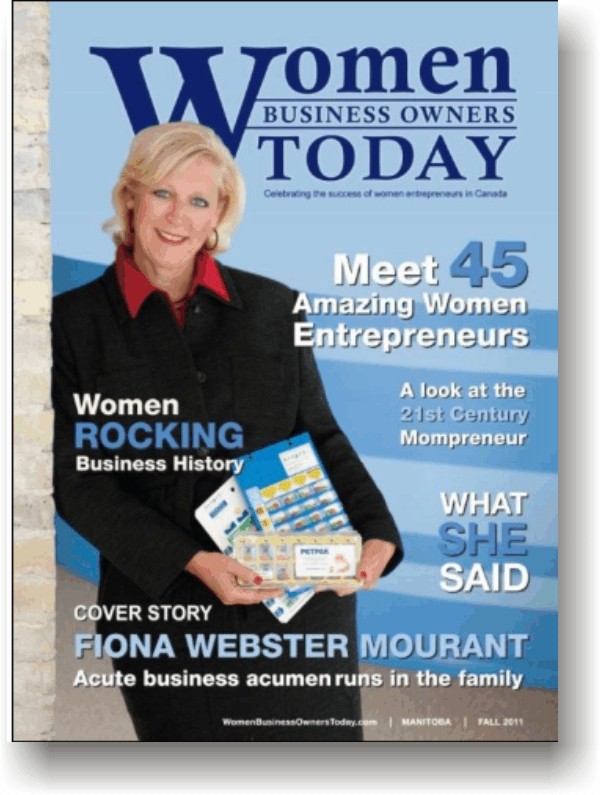 Winnipeg, Manitoba, Canada - Dubyts Communications Inc., is thrilled to announce the launch of their first magazine in Canada.
The magazine, Women Business Owners Today, is a venue for information exchange and an opportunity to hear the voice of women entrepreneurs in Canada, who contribute over $18 billion to our country's economy and launch 4 out of 5 businesses.
Christine Dubyts, President of Dubyts Communications and the Editor of the magazine commented, "This is an exciting project and we're thrilled with the support and response we've had from the Manitoba business community, so-much-so that we're planning to take it to 6-cities across Canada in the Spring, including, Vancouver, Calgary, Regina, Winnipeg, Toronto and Ottawa. We've also just launched a new website, www.WomenBusinessOwnersToday.com, that is essentially an e-zine and web portal that will allow women from around the globe to connect, share, learn and promote themselves worldwide."
Dubyts Communications Inc., established in 1999, helps business stay in business, grow and prosper by providing marketing, communications, design and websites to companies in North America.
For more information:
Christine Dubyts, President, Dubyts Communications Inc.
Phone: 204-475-3307
Email: info@dubytscom.com
Web: www.DubytsCom.com