Only
17 more days
to get your holiday cards in the mail if you want them delivered before December 25th!
If you're sending out traditional cards cards you'd better get organized to get them out! But if you go high tech, with an e-card, you've bought yourself a few extra days.
There are two camps when it comes to sending out cards. The traditionalists who don't believe an e-card is really a card and those that feel an e-card is given about as much time and attention as a pen and ink card. We believe that as long as it's customized with your company or personal "touch," both methods of sending holiday wishes are equally as effective.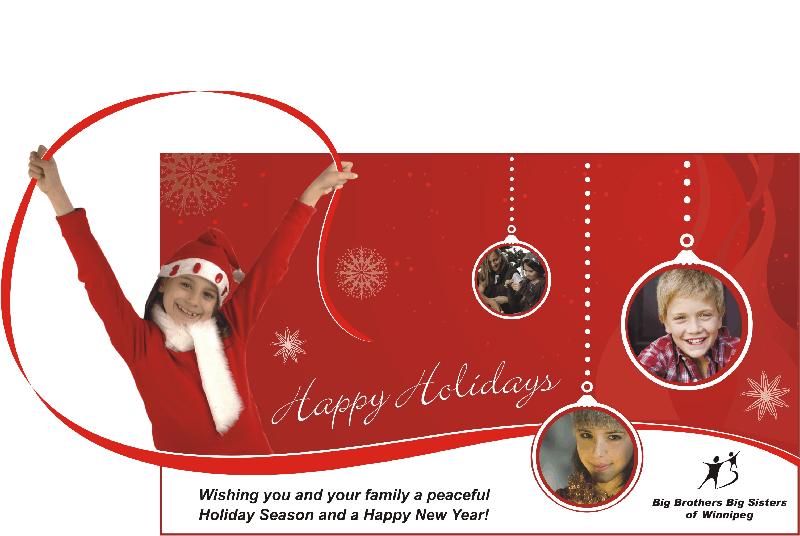 Here's an e-card we designed for Big Brothers Big Sisters of Winnipeg last year. It was completely custom designed maintaining their "ribbon" theme and incorporating some great shots of "littles."
If you're a traditionalist and enjoy the ceremony of writing and sending out cards this may not be for you. Either way, paper or e-cards, they're a "great top of mind" tactic that helps you stay in touch with your customers, friends and associates. / C